Victory Grips differences are particularly noticeable in the material and their strength. The Victory Grips variants for women (women's) and men (men's) only differ in size. If you as a woman have slightly larger hands, the men's variants may suit you better. Victory Grips are characterized above all by their high durability.
The Victory Grips are available with and without finger holes.
To Victory Grips
Victory Grips Tactical
- Grip: 5/5
- Protection: 4/5
- Reps: 4/5
- Thickness: 1.3mm
Victory Grips Tactical are suitable for chalk-coated and bare surfaces. Ideal for demanding workouts and competitions.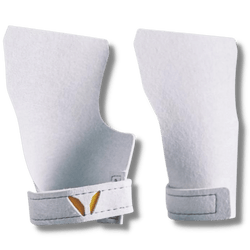 Victory Grips X2
- Grip: 4/5
- Protection: 4/5
- Reps: 4/5
- Thickness: 2.2mm
Victory Grips X2 offer thick protection and are soft to the touch. Ideal for high reps.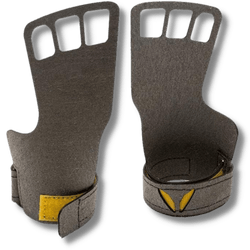 Victory Grips Stealth
- Grip: 3/5
- Protection: 3/5
- Reps: 2/5
- Thickness: 1.7mm
Victory Grips Stealth offer a natural feel when worn. The material is characterized by a high sweat resistance and is particularly breathable. Suitable for workouts with a moderate number of repetitions.